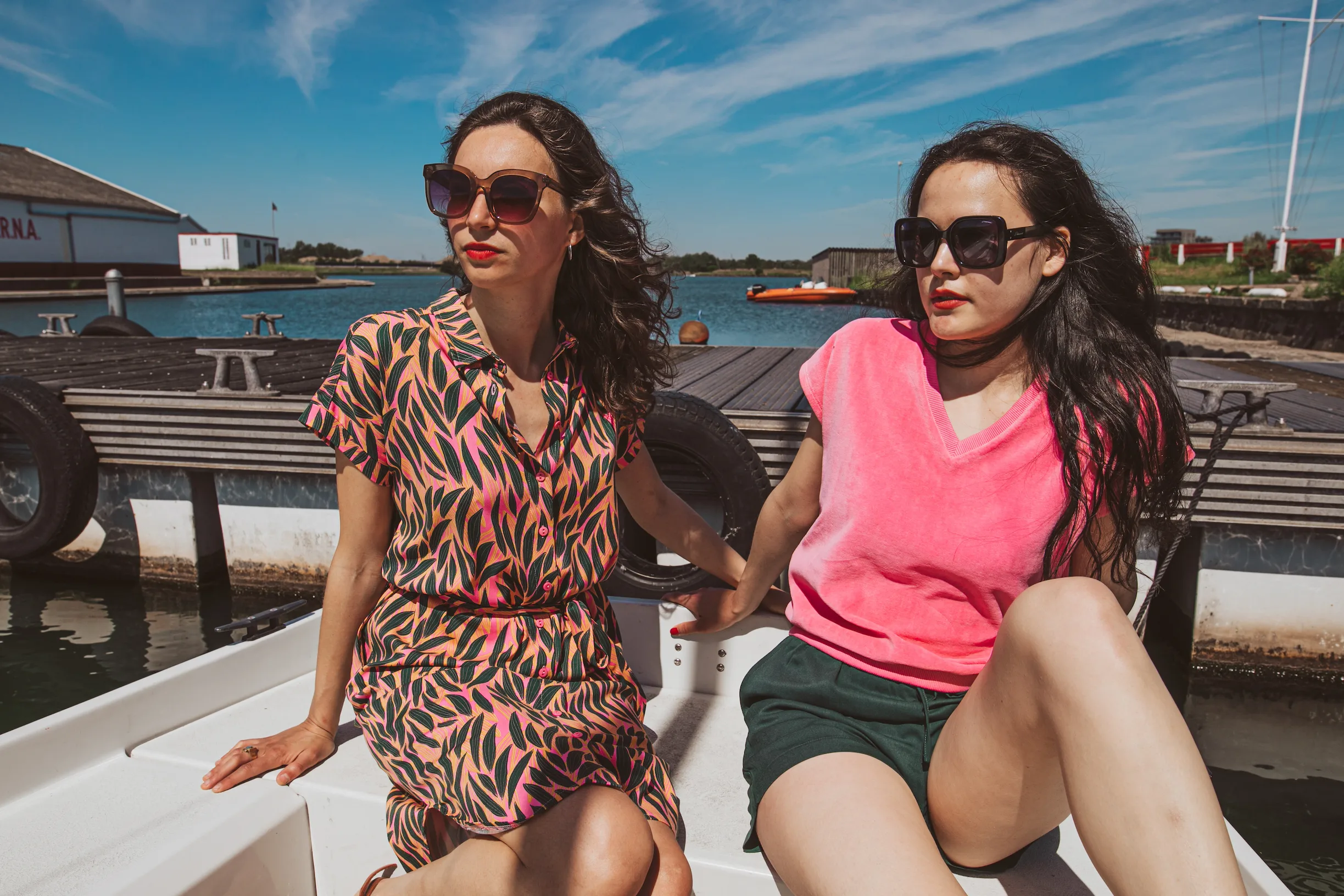 The Belgian Chills&Fever (before FROY&DIND) is since 2011 a pioneer in fair, sustainable, ecological and beautiful clothing and thus holds up a mirror to the fashion world. Because appealing, high-quality fashion, made in good working conditions, in a completely sustainable way: it is possible and Chills&Fever proves it.
The successful label is part of the sympathetic family business Green Queens. The small-scale Green Queens does not depend on large, complex decision-making structures, which means that it switches quickly when necessary. In this way, Green Queens has achieved to be able to commit itself to their principle of quality, sustainability and honesty at all times. Furthermore, the philosophy of Green Queens has always been that clothing should last much longer than one season.
Green Queens designs all its fabrics in its own studio in Antwerp. In addition to 100% certainty regarding the quality and ecological status of the fabrics, Green Queens also guarantees unique prints!
Green Queens opts for soft quality fabrics that feel great and are easy to maintain at the same time. The result is sustainable and wearable fashion that you will enjoy for years to come.