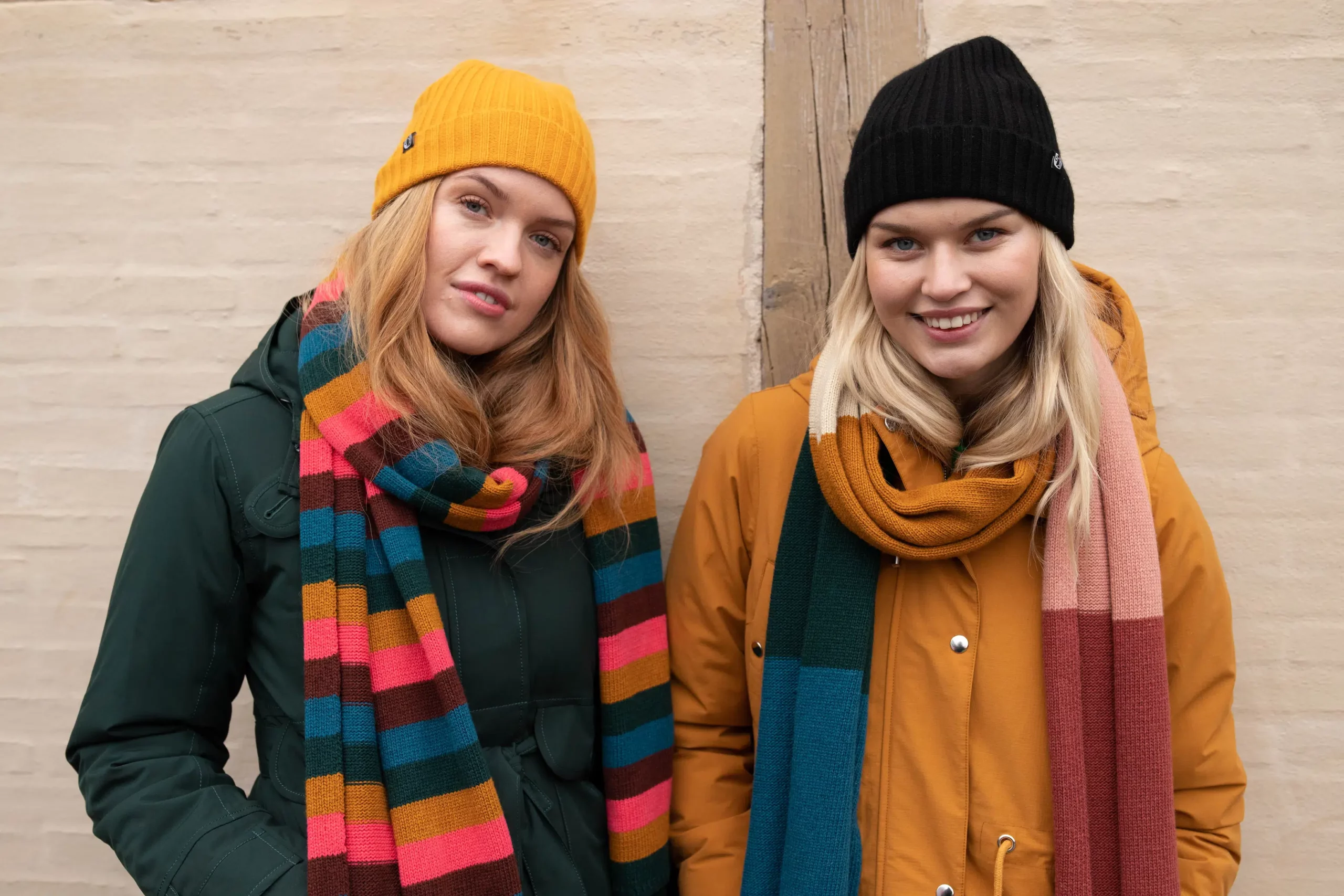 It all started with a raincoat… The proud Scandinavian brand Danefæ found the light when four childhood friends got tired of their functional but ugly raincoats on their daily bike ride to work. Recognizable?
The mission of the Danish Danefae was therefore from the beginning: to embrace the capricious Scandinavian weather patterns with functional, high-quality – but now also beautiful and colorful designs! Since the first raincoats, the collections have grown bigger and bigger, Danefae still has the same mission: to make the practical beautiful!
The rainwear is designed according to the principles of skiwear: technically high-quality membrane systems and taped seams that keep out the wind and rain, but allow your body to breathe. Danefae clothing itself breathes the love for fresh air, simplicity, style, mobility and a lively color palette. And that fits everywhere, whether it's a city, country, forest, mountain or beach life.
Danefae thinks carefully about production and consumption. Danefae sincerely believes in sustainability and confidently confronts the disposable fast fashion culture. Danefae clothing is consistently made for the long haul and the team stands for it.
Danefae works with manufacturers who are all BSCI certified and in addition either Oeko-tex, Swan label or GOTS certified. The colorful and durable products, in addition to current European and Danish legislation, follow a very special Danefæ– regulatory framework for the use of chemistry. This guarantees durability and quality retention, even after many years of use. The wind and waterproof outerwear is designed and manufactured without fluorocarbons.
All weather conditions are good when you wear Danefæ
Would you like to read more about the working method and philosophy of this striking company?