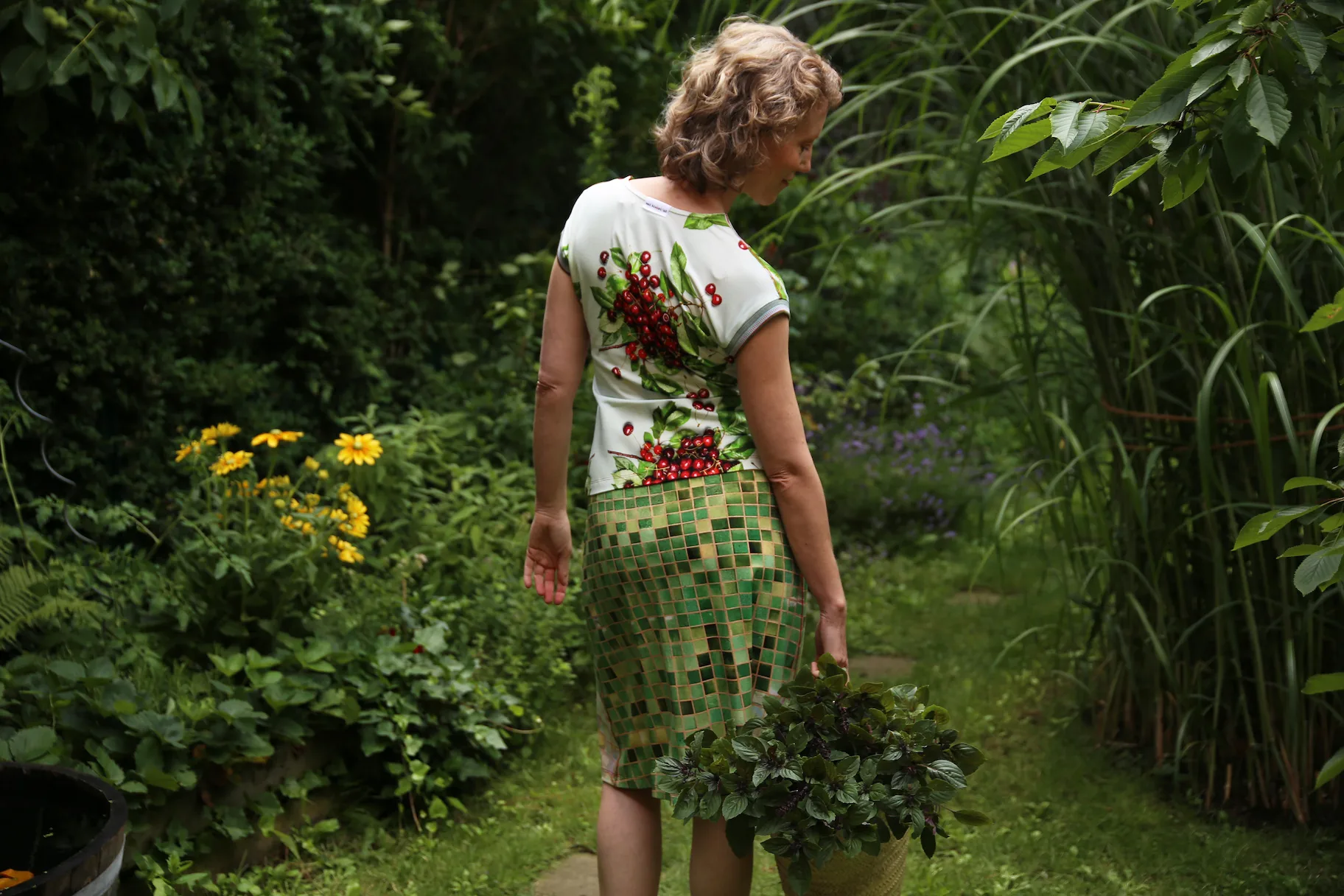 "icke" is Berlin slang for "me or me". In this spirit of individuality, ICKE BERLIN designs its collections with the signature, exclusive photo prints. With a wink and a smile, ICKE BERLIN transfers poetic fantasy to solid basics. ICKE BERLIN is known for easy-to-wear, feel-good fashion in trendy Kreuzkölln, the district with the highest density of new designers, art galleries and lifestyle stores in Berlin.
ICKE BERLIN fashion finds its basis in high-quality fabrics with digital prints of rustic subjects from the southern German region: a surprising combination of the old with the new. Think of unique modern collages of ancient mountain landscapes, flower meadows and the many animals you will find there.
The result is fanciful, wearable, feminine fashion with a touch of humor and a unique Berlin touch: to steal your heart. With its unique, non-mass-produced clothing line, ICKE BERLINhas also managed to attract fans and soulmates all over the world.
Luisella en Barbara van ICKE BERLIN design their contemporary clothing for women over the age of 30.