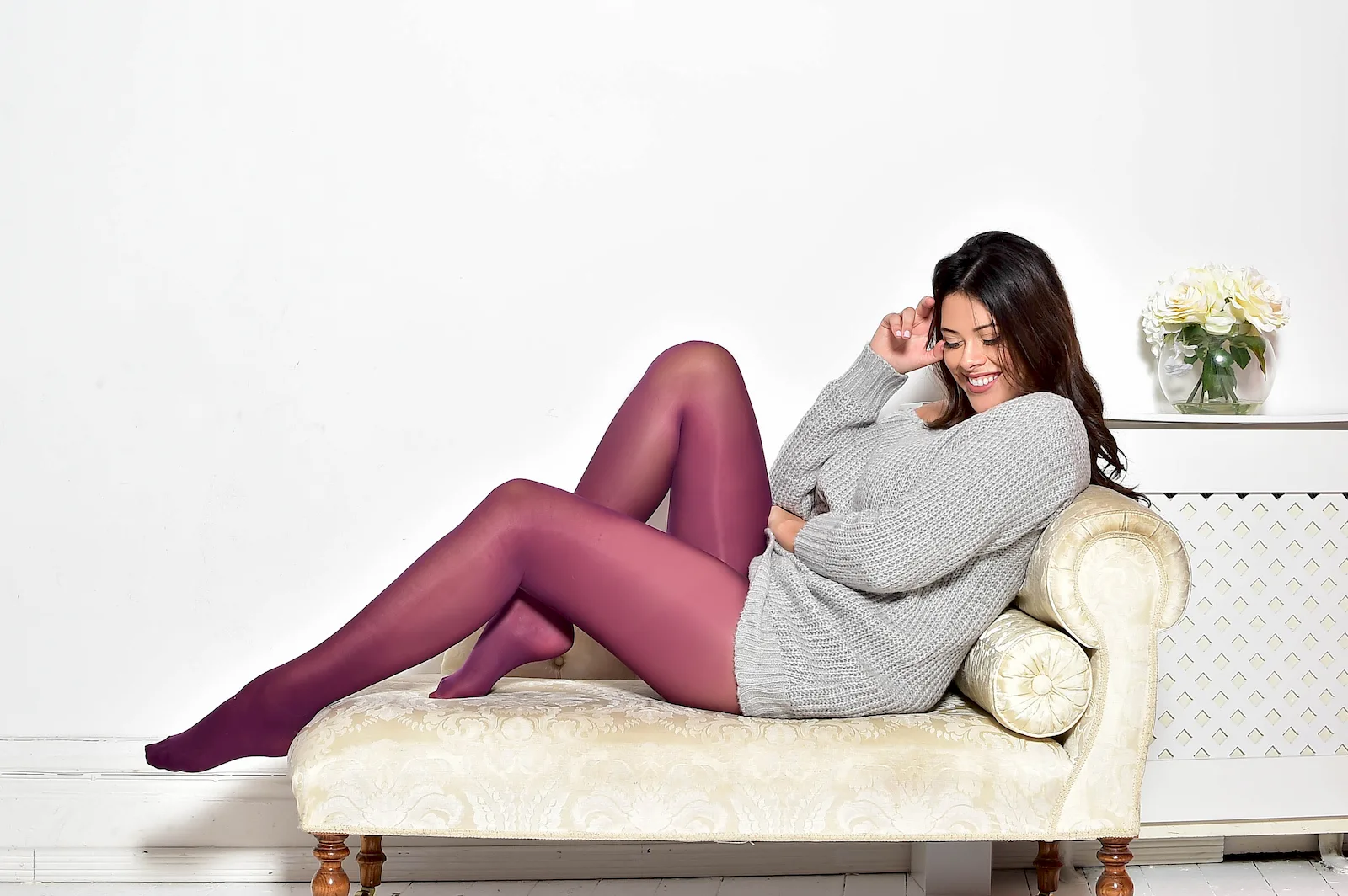 British leg fashion specialist PAMELA MANN Ltd was founded in 1956. The company soon launched a partnership with legendary fashion icon Dame Mary Quant, world-renowned for her launch of the mini-skirt and one of the most talked-about and revolutionary designers of her time. PAMELA MANN is incredibly proud to have collaborated with her. Quant's fashion-conscious style has put them on the right track to become the great company they still are today.
In 1975, PAMELA MANN Ltd settled in distribution center Hinckley and this is where you can still find them. Hinckley was once the stocking port of the United Kingdom and PAMELA MANN feels like a fish out of water here. PAMELA MAN N received the Queen's award for export in 1992, presented by Princess Anne herself.
PAMELA MANN is the largest supplier of printed hosiery in Europe, with a strong advantage being that they print their legwear in-house, resulting in quick turnaround on trends. PAMELA MANN's The dedicated team designs on trend products and always manages to lead the way in fashion. Dame Mary Quant may look on with satisfaction: her winning fashion spirit is alive and well in PAMELA MANN anno 2022!
In addition to its renowned brand, PAMELA MANN offers an extensive range of "own label hosiery and packaging" for upscale UK retail.
Its continued success is due to continuous development and investment in the latest technologies, which allows PAMELA MANN to offer the latest fashion trends at competitive prices time and time again without compromising on quality.
PAMELA MANN believes and invests in long-term relationships with its customers, suppliers and Italian factories in order to continue to provide a first-class service.
The wide and flexible range is manufactured in Italy, but the final stages of production -dyeing, printing and packaging- take place in-house: a unique achievement of which PAMELA MANN , as a British company, is justly proud.
PAMELA MANN distributes their beautiful legwear to both retail and wholesale customers. MAAK! is, in turn, proud to be one of them.