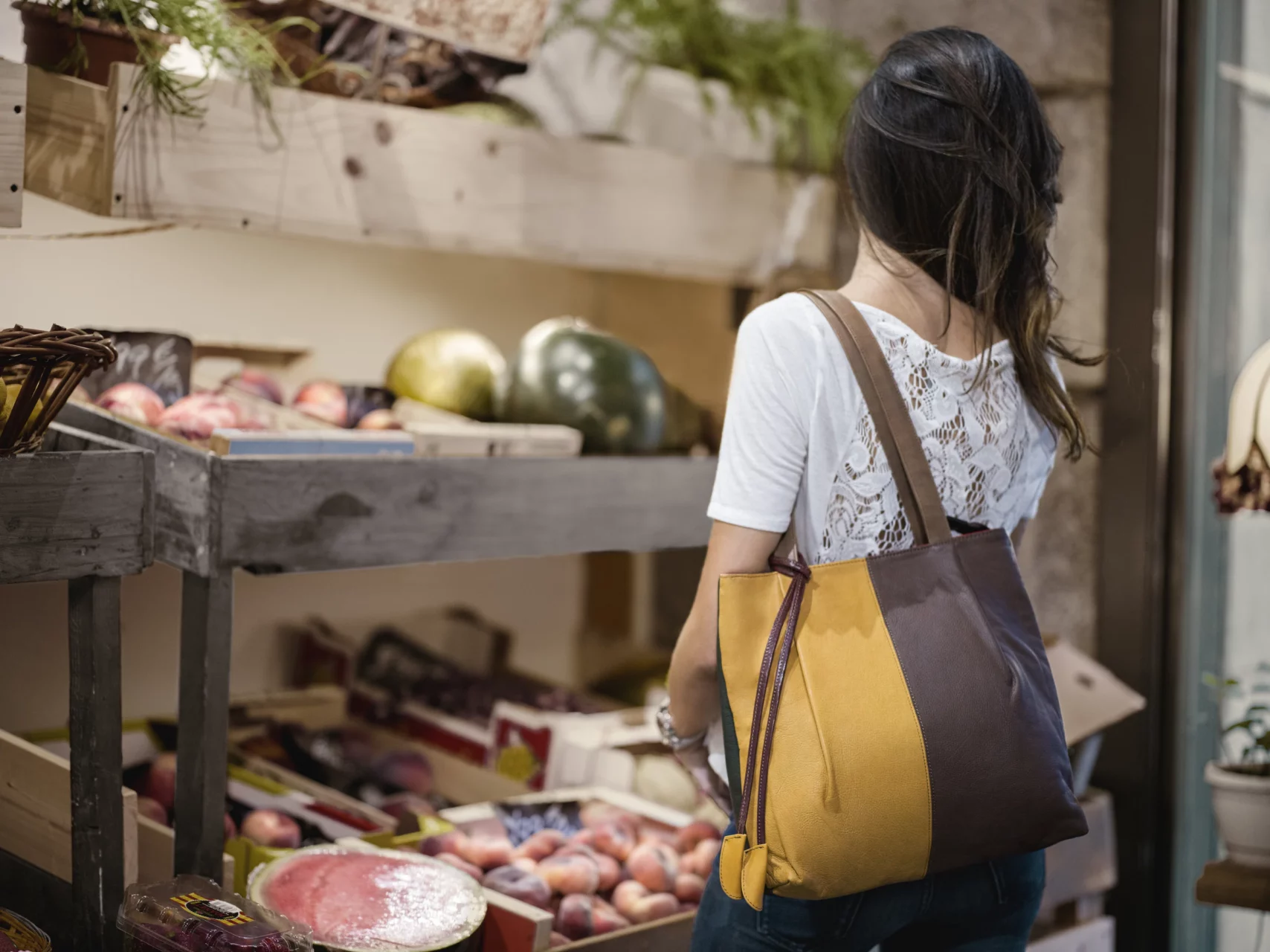 The leather brand's mission SORUKA is: creating beautiful timeless collections of bags and wallets from high quality leather, using traditional techniques and completely according to the principles of the sustainable fashion and fair trade movement.
The collections are designed in a playful, timeless style that will easily survive the transient microtrends and seasons. Each item is a unique and unrepeatable work of art.
The design takes place in the creative atmosphere of the city of Barcelona and the manufacture is located in India, where a small group of artisans use their traditional manual techniques. Each copy is made from 'residual leather' and other residual material. The sum of all this sounds almost like a fairy tale: traditional craft techniques are preserved, the environment is spared and the fair trade movement is supported.
SORUKA's keywords are: Unique · Sustainable · Handmade The short description of the product: beautiful, responsibly manufactured bags and wallets made of recycled leather.
SORUKA has convincingly chosen not to be part of the problem, but part of the solution! An inspiring attitude that we make of Make! be really happy.
But there are other advantages to this way of working, so be sure to read on about SORUKA's methods.