Integrity on social values
All bags are made by small, independent artisans from rural communities in India, with whom SORUKA works closely with the aim of growing their business and production capacity. The artisans use their own traditional techniques and demonstrate their craftsmanship.
This type of collaboration is the best method for creating jobs in low-income environments and, at the same time, a way to preserve craftsmanship, whole and full of optimism against the tide of machine mass production.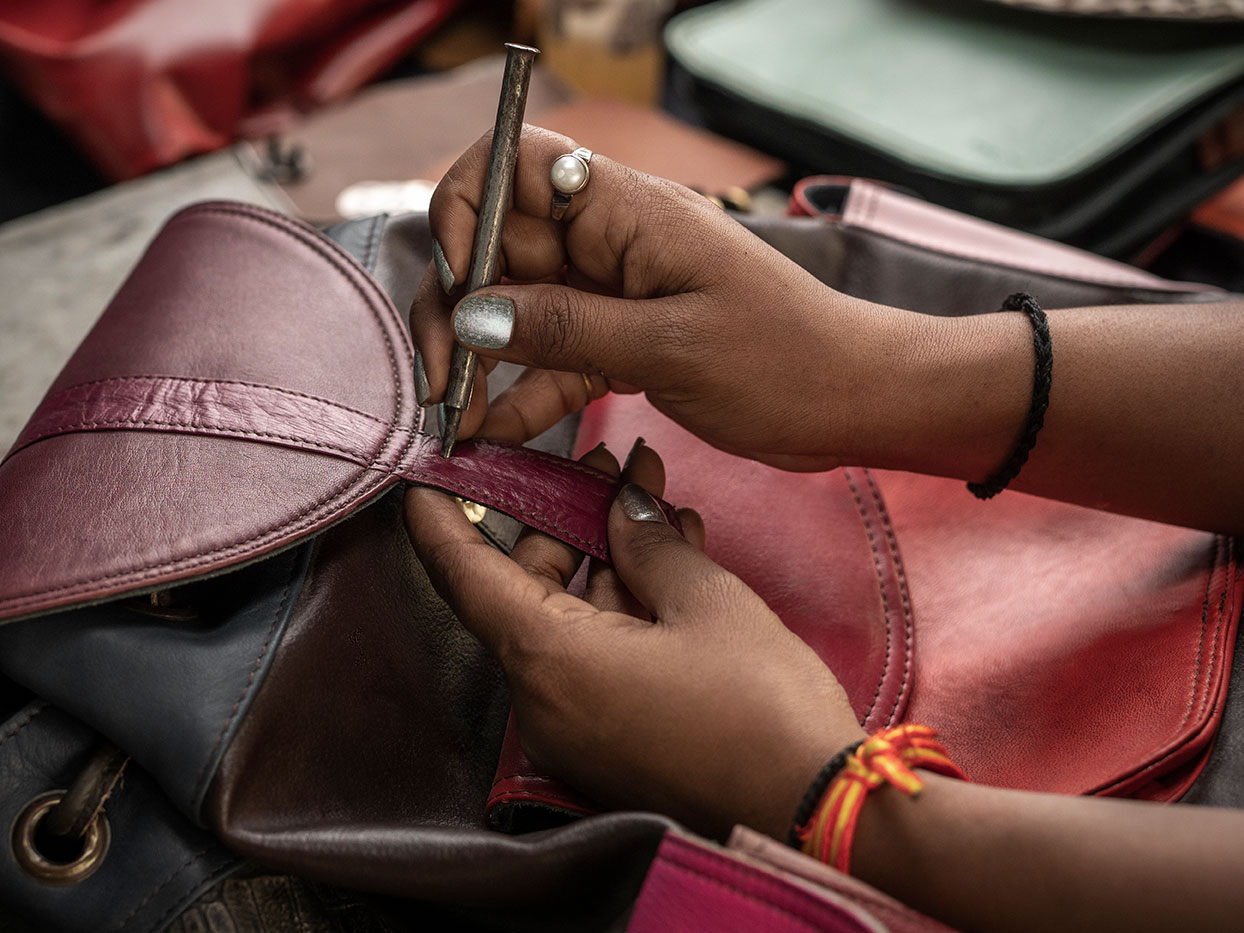 All artisans are educated adults over the age of 18 who receive more than fair wages. Economic empowerment allows them to stay in their villages, support their families and thus they are less likely to migrate to urban areas out of economic distress. Thus, it provides a concrete counterweight to the social disruption that is the global price of that type of migration in developing countries.
Sustainable
The mainstream leather industry uses only the central part of the hide for their products, resulting in 60% of the leather produced ending up unused in landfills and rivers-the veins of our planet-causing a huge environmental problem.
For SORUKA, sustainability means respect for material: nothing has to go to waste.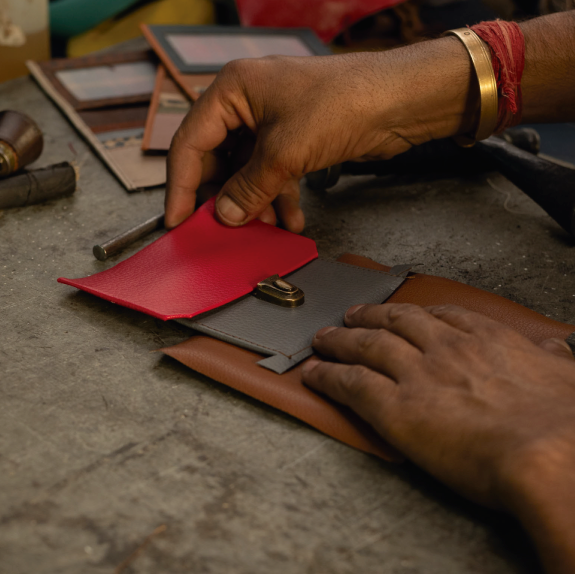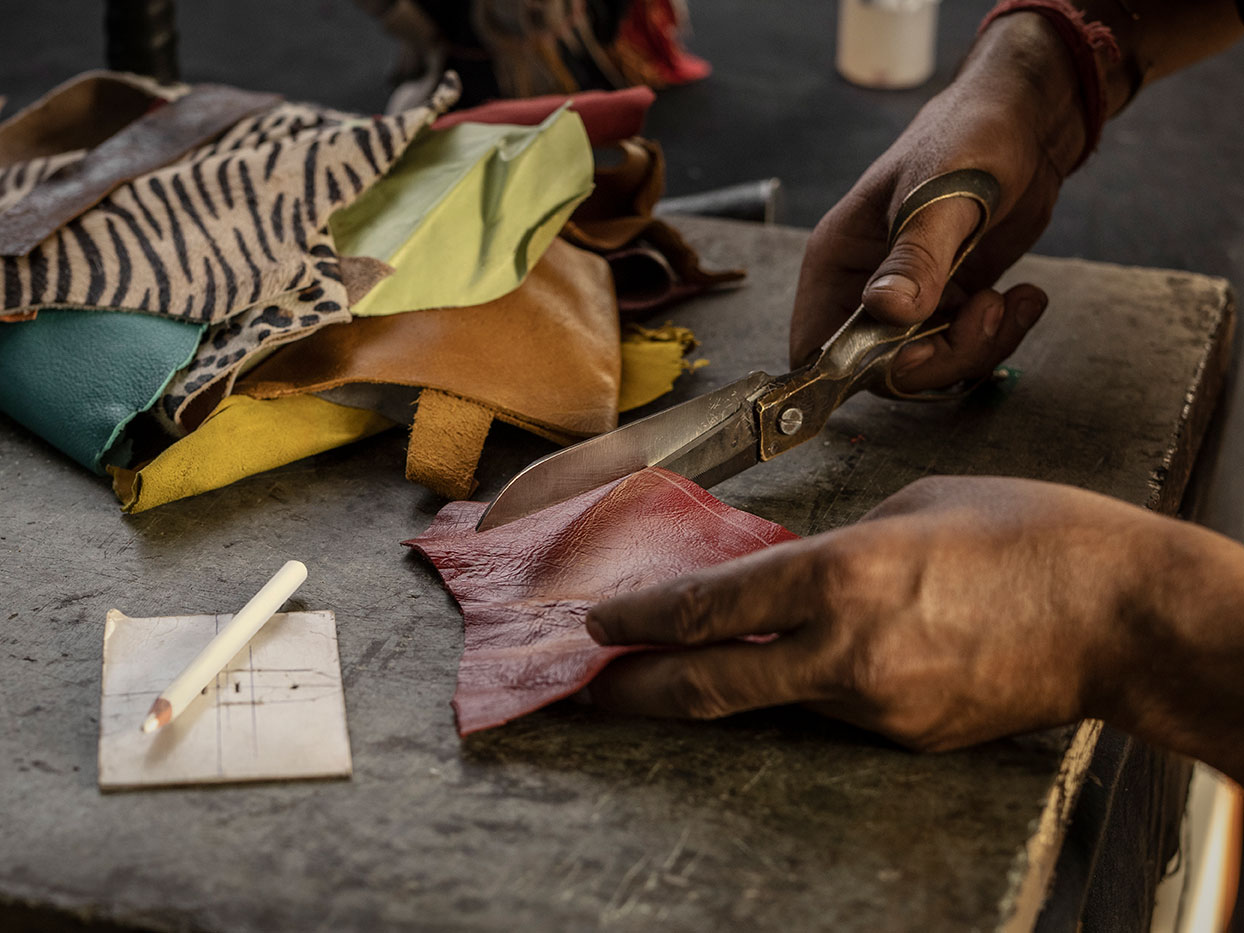 One-of-a-kind recycled leather
The SORUKA collection is made from recycled leather and "dead stock materials.
Dead stock of materials refers to leftover leather and other residual materials that are no longer useful to businesses and are sold -or also dumped- as "scrap. This happens for several reasons. For example: overstock, not meeting aesthetic requirements, leftover pieces too small for a particular collection or 'no longer fitting' into the fashion season. SORUKA intercepts this "dead stock" before it is dumped and gives it a second life.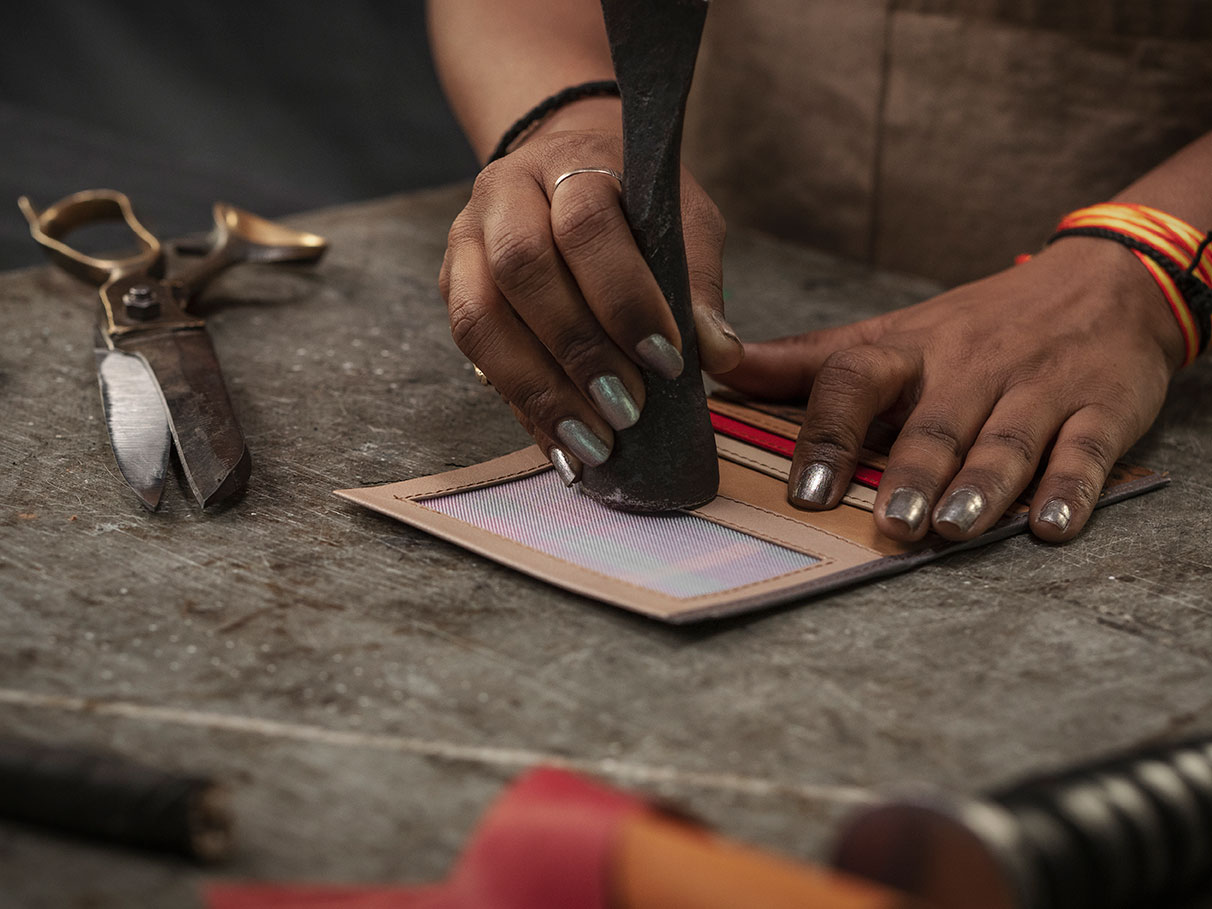 Because the artisans use "dead stock materials," it is literally impossible to make two identical bags: each piece is unique and unrepeatable! Each color combination will be different, and also there will always be small imperfections or variations in texture and color, which add precisely to the vibrancy and uniqueness of each product.